Shopping Cart
Your Cart is Empty
There was an error with PayPal
Click here to try again
Thank you for your business!
You should be receiving an order confirmation from Paypal shortly.
Exit Shopping Cart
| | |
| --- | --- |
| Posted on January 10, 2018 at 1:05 PM | |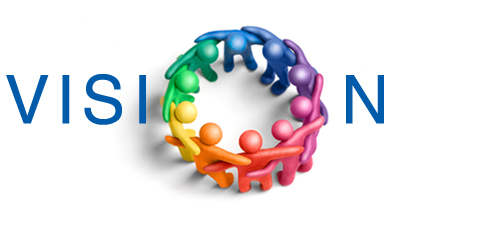 Vision: An Introduction: What's Purpose Got To Do With It?
Ecclesiates 3:11 (Amplified)
He has made everything beautiful in its time. He also has planted eternity in men's hearts and minds [a divinely implanted sense of a purpose working through the ages which nothing under the sun but God alone can satisfy], yet so that men cannot find out what God has done from the beginning to the end."
Have you ever felt as if you were wasting your time? As if you were spinning your wheels but going nowhere fast? Have you ever felt as if every day was on repeat...busy but not seemingly accomlishing much? If you have welcome to the club! There are many frustrated by working much and seeing little return on their investment of time whether that investment was or is in a relationship, career, finances, etc. One reason for this may be the absence of vision or the absence of the correct vision. Allow me to explaine.



Vision is has to do with our ability to see whether that seeing is in a thought, concept, or something formed in our imagination. when we begin to, by faith, envision something (a dream, a goal, a desire, etc.) in our mind then that thing, whatever it is, begins to become alive and eventually a reality. It is similar to what we read in Romans 4:17 when by faith we begin to call those things which do not exist as though they did. The difficulty and frustration occurs when we do not possess vision because we do not understand our purpose.




Purpose is the reason for which something or someone exists. According to Scripture God has created each of us with a divine sense of purpose which He alone can satisfy and when we are not aware or knowledgeable of our divine purpose we tend to look to the world and the things of the world to satisy this deep longing or desire within us. We fail to understand that it is God alone who not only satisfies this longing or desire and that He is also the Revealer of it as well. Instead of looking to the world to fulfill a void in our inner most being we must turn to the Creator Himself to call forth and reveal our purpose and give us our vision.




We will soon find that a vision from God is never selfish but will in some way always impact and interact with others. We will discover that it is our God given vision that assists us in revealing who we are (our identity) and why we exist. Additionally we will see that vision may begin signularly but it will expand corporately. It is at this juncture that we must ask ourselves some very important questions before we proceed:




How does your vision impact others?
What is the motivation for your vision
Why do you want to do what you do?
Can you accomplish your vision and still have integrity?

Over the next couple of weeks we will begin to search out the answer to these and other such questions that will assists us in discoverying our purpose and our vision but first start by seeking God and asking Him to speak to you regarding your purpose and the vision He has for your life. If you already know such things ask God to examine your heart as you answer the above questions. Allow this to become a special time between you and the Lord as He speaks to you in only a way that a Father can speak to His child. Remeber, there is a way that seems right to a man but the end there of is death (Proverbs 14:12). We are wise indeed to seek the Architect who possess the blueprint for our lives.




Kingdom Blessings,







 
Categories: None
/