Shopping Cart
Your Cart is Empty
There was an error with PayPal
Click here to try again
Thank you for your business!
You should be receiving an order confirmation from Paypal shortly.
Exit Shopping Cart
| | |
| --- | --- |
| Posted on May 7, 2017 at 2:35 PM | |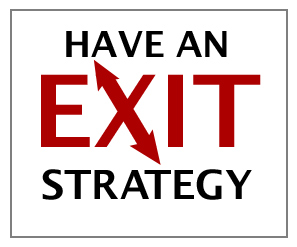 Warning! This message is not for everybody but it is for some. It is for those who are sick and tired of being sick and tired so if that is you then this message is for you.  In it you will find helpful hints and timely tools for departing the old and entering into the new. Let's begin by taking a look at some very familiar passages of Scriptures:
Exodus 19:1-12
1. "In the third month after the children of Israel had gone out of the land of Egypt, on the same day, they came to the Wilderness of Siani. 2. For they had departed from Rephidim, had come to the Wilderness of Siani, and camped in the wilderness. So Israel camped there before the mountain. 3. And Moses went up to God, and the Lord called him from the mountain, saying, "Thus you shall say to the house of Jacob, and tell the children of Israel: 4. 'You have seen what I did to the Egyptians, and how I bore you on eagle's wings and brought you to Myself. 5. 'Now therefore, if you will indeed obey My voice and keep My covenant, then you shall be a special treasure to Me above all people; for all the earth is Mine. 6. 'And you shall be to Me a kingdom of priests and a holy nation.' These are the words which you shall speak to the children of Israel." 7. So Moses came and called for the elders of the people, and laid before them all these words which the Lord commanded him. 8. Then all the people answered together and said, "All that the Lord has spoken we will do." So MOses brought back the words of the people to the Lord. 9. And the Lord said to Moses, "Behold, I come to you in the thick lof the cloud, that the people may hear when I speak to you, and believe you forever." 10. Then the Lord said to Moses, "Go to the people and consecrate them today and tomorrow, and let them wash their clothes. 11. And let them be redy for the third day. For on the third day the Lord will come down upon Mount Siani in the sight of all the people. 12. You shall set bounds for the people all around saying, Take heed to yourselves that you do not go up to the mountain or touch its base. Whoever touches the mountain shall surely be put to death."
Exodus 20:18-21
18. "Now all the people witnessed the thunderings, the lightening flashes, the sound of the trumpet, and the mountain smoking; and when the people saw it, they trembled and stood afar off. 19. Then they said to Moses, "You speak with us, and we will hear; but let not God speak with us, lest we die." 20. And Moses said to the people, "Do not fear; for God has come to test you, and that His fear may be before you, so that you may not sin." 21. So the people stood afar off, but Moses drew near the thick darkness were God was."
Now you may be wondering what these particular Scriptures have to do with 'Exit Strategies and Departures' so let's begin to break this message down. First, let's ensure that we are all on the same page when we are referencing exit strategies. An exit strategy is a preplanned means of extricating oneself from a situation that is likely to become difficult or unpleasant. This so accurately describes the Israelites current situation. As we know they were under the oppression of Pharaoh who made their lives absolutely unbearable. Many of us are living under, in, and with some unbearable conditions and situations. It was time to make an exit and the God had an exit strategy unlike any other and just like He had an exit strategy for the children of Israel, He has an exit strategy for yours!
Let's examine their current situation and location. The Israelites were a people in transition just as many of us are. To be in transition means that we are in a process or period of changing from condition or state to another. It means movement or passage. God had just delivered them from Pharaoh, from Egypt and they were now in the Wilderness of Sinai. They had left a place of oppression and slavery. Egypt is what many of us can relate to. It is the place of "tired of being sick and tired". It is the place where we do not have the ability to free or deliver ourselves. It can also be a place of great frustration. Egypt is the place that we often find ourselves saying or singing, "It's gonna take a miracle". But that's okay because it is moments just like these that we realize that while Egypt is a place of opporssion for us it is also a place of our departure. It is their current location but it is not their destination.
Indeed, God delivered them and now they find themselves in the Wilderness of Sinai. This was not Canaan, their promise. No longer were they in the public eye. They were now in a very private place, the wilderness. It would be here that they would experience the dealings of God as He began to prepare them for their destination. God used Mount Sinai to expose what was in their hearts and minds. God does this very same thing in our lives. We find that He delivers us and brings us into a new place to deal with the things and/or roots and residue of our bondage. It is important for us to understand that God has no intention of bring us into a new place with an old mind-set rooted in poverty that would cause us to abuse, forfeit, or otherwise lose our blessing, our promise.
It is during these times that God purposely places obstacles before us. Not because He doesn't love us or doesn't want to bless us but because He wants us to now begin to deal with those things that have been dealing with us. Things like our emotional outburts, our uncontrollable anger, the way we lust for things and people, the unforgiveness that is still in our hearts. You know, those things. God deals with us at the bottom of Mount Sinai so He can prepare us for our entrance into our land of promise, of milk and honey. 
When God delivered the Israelites from Egypt that was totally His move, His power in demonstration. Hands down He delivered them from their oppressor. When He delivered us, hands down that was all Him but now that He has bore us upon the wings of eagles and set us is a safe place~not necessarily our promise land~He will require our agreeance and obedience. This is now on us. AHe has done HIs part now it is time for us to do ours. Our entrance into our next will require our agreement and our obedience to God and Hios instructions. His instructions will guide us out of our wilderness and into the new place He desires to bring us into.
Recall from our Scripture reading that God set boundaries for the people. Designated places where the Israelites could not cross. This also pertains to us as well. Once we encounter our new freedom we must take precautions through establishing boundaries to safeguard our new freedom. These boundaries may include boundaries with people or places or even both. These boundaries are necessary for our progress and development as we make this transition.
What will assist us to exit successfully? Here are some strategies that are very practical and applicable: (1) Do not resist the necessary changes that will be required as a result of saying good-bye to "being tired of being tired of sick and tired". We have to develop and nurture a different lifestyle that protects our new found freedom and healing (2) Learn to function being uncomfortable. Transitioning is often an uncomfortable time for us and can lead to frustration. It is here that we learn how to cultivate the peace of God (3) Address and overcome personal fears which will cause you to doubt the promises of God for your life (4) Boldy move forward in radical faith based on history that you have with God.
We must move forward in faith with no drawing back from the presence of God. Often we draw back because we are not familiar with this level of intimacy with God. This is what the Israelites did, they drew back from God and desired that Moses be the one to meet with God and they would then hear the from the Lord through him. They chose the voice of Moses over God's voice first hand. Often we let our leaders be the only ones that we will hear from instead of learning God's voice for ourselves. It is not that leadership does not have a voice in our lives but God wants to speak to us personally as well.
As we bring this post to a close I just want to draw your attention to the fact that this was the first time that God spoke to the Israelites as a nation and called them out as such. He called them a kingdom of priests and a holy nation. We find these same words in 1 Peter 2:9 where we are addresses as a chosen generation, aroyal priesthood, a holy nation and God's own special people. God is now speaking and relating to us from our new, our true identity that was hashed out during our wilderness experience. This is the identity we need for our new location, our  new destination, our Canaan!
Blessings,
Apostle Anna
Categories: None
/